Not so long ago, we told you about the thanksgiving letter from the spouse of one of the insured person. It's time to tell you about this complex case. It has happened in the night of December 5, 2018, when the Nova Assistance service center received the call from AlKawther Hospital in Hurghada, where was a man with inhibited speech, vomiting and lack of reaction?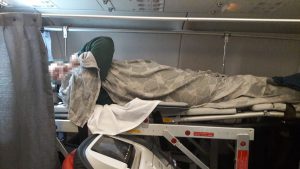 Thanks to the quick actions of the Nova Assistance employees, the insurance company UKRFINSTRAH and the team of doctors, all the necessary tests were made for the patient.
C.T brain revealed huge intracerebral hematoma – which is mean that about 40% of brain was with hemorrhage and without urgent open brain operation the patient will not survive.
The operation was successfully done by the doctors of the neurosurgical department of the hospital at ?08:00 am 05.12.2018. Pre-operative investigations and operation was done without any delay and waiting, only with one target to save his life and give the patient another chance.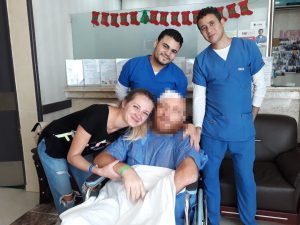 During next few hours in the operation room medical team of Al Kawther Hospital under supervision of Neurosurgery Professor Dr. Ahmed Roshdy was fighting for his life. After trepanation and hematoma removal, the man was stabilized.
Finally, the patient was transferred to the I.C.U Department for further care and continuously monitoring and treatment.
After such kind of open brain operation, it's need to keep the patient in medical coma ? on mechanically ventilation due to prevent any agonizing pain and avoid extra stress and complications for the patient. The first three days after such operation was very critically and difficult.
Thanks to the careful and high-quality service of the Al Kawther Hospital team, the continuous monitoring of the patient's condition by Dr.Taiseer Alaraby Hamid and the head of the intensive care unit Dr. Mahmoud Hakim 21 days later the stitches were partially removed, the speech began to recover. A repeated C.T brain showed that the patient is stable, conscious and can be transported to his homeland.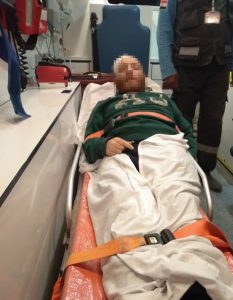 The patient flew out✈️ on the night of December 26 at 3:45 with a scheduled flight Hurghada-Istanbul-Minsk. The flight he spent on special stretchers. During the transfer in Istanbul, the insured was at the hospital at Ataturk International Airport. At 15:50 the plane successfully landed? in Minsk, the man undergoes further treatment at the hospital.
The insured's family? sends many greeting, warm words and thanks to the Egyptian doctors: neurosurgeons, I.C.U specialists, physiotherapists, as well as employees of the insurance company and medical assistance.
The man was saved thanks to the immediate reaction of Nova Assistance employees and UKRFINSTRAH insurance company, the professionalism and efficiency of Al Kawther Hospital doctors, and in particular Dr.Taiseer Alaraby Hamid, as well as the coordinated work of the tour operator Join Up.
We thank everyone for the work. Together, we managed to give the man a second birthday, and this is the greatest reward for us❤️